Cupcake Icing Decoration Class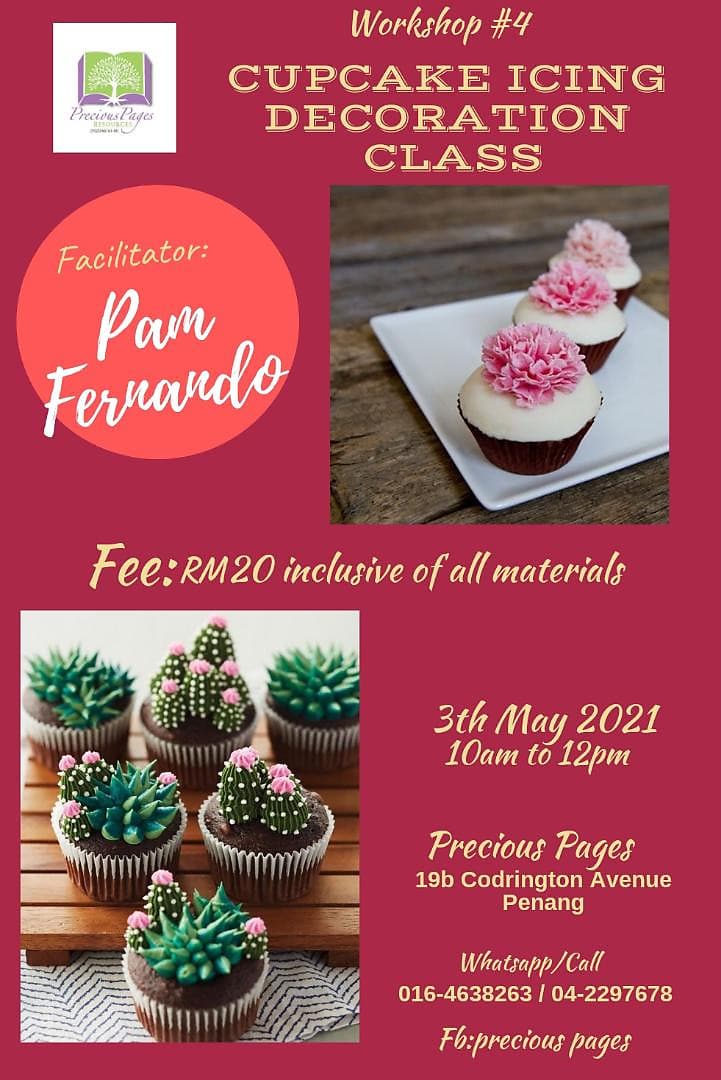 During this season, Precious Pages has opened doors to help many local businesses as we provide a platform for local businesses to retail their products at our premise @ 19b Codrington Avenue, Penang.
Now we also have a platform for teachers/ talents to impart their skills/ knowledge to many.

Upcoming is a class by our friend and talented baker, Pam Fernando.